In February, all three middle schools competed in the regional Mathcounts Competition at the GE Research Center in Niskayuna.  The Mathcounts Club is coached by Gowana teacher Jennifer Sprague and high school students Seonwoo Kim and Eddie Xie.  Acadia finished in 2nd place in the region advancing to states.  Forrest Gao and Aryadeepta De finished in the top 10 and Rupin Raj Kumar Pradeep, Yicheng Huang and Andrew Tao finished in the top 20. 
The state competition was recently held at RPI.  Acadia finished 14th in the state and 6th grader Forrest Gao finished in the top 20 out of over 200 competitors.  Congratulations to all participants.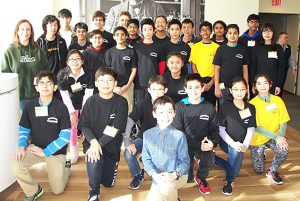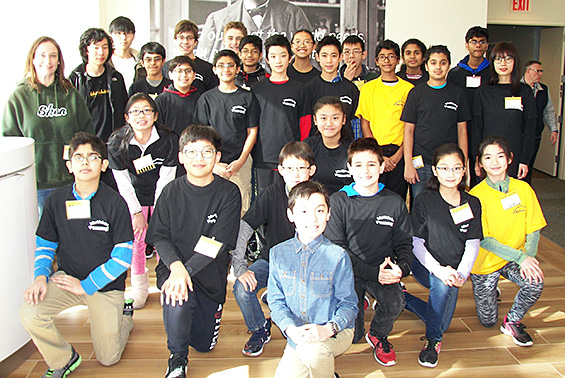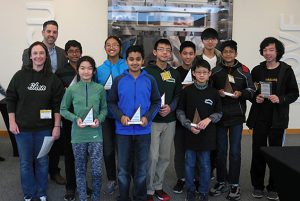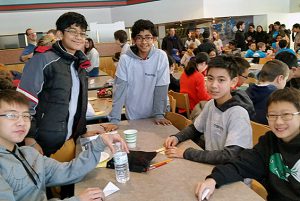 The large group picture is of all three middle schools at regionals, the trophy picture is the Acadia team at regionals and the other picture is Acadia participating at states.