Welcome to Okte Elementary School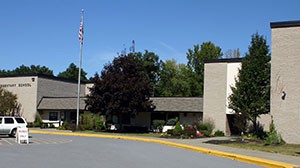 Located in the southern part of the district, Okte Elementary School is one of four off-campus schools. It opened in 1973.
Mission:
We envision a school in which staff, students and community:
focus on what we expect all students to learn, examine how we will know if they have learned it and know how we will respond if students have/have not learned.
create an environment that promotes and celebrates effective and on-going communication and respect.
develop and maintain our capacity to function as a professional learning community with a common purpose and clear goals.
encourage risk taking that promotes personal and academic growth.
embrace 21st century, project-based learning.
demonstrate a personal commitment to the academic success and general well-being of all students.
Start & Dismissal Times:
School starts at 9:05 a.m.
AM Kindergarten dismissed at 11:40 a.m.
PM Kindergarten starts at 12:40 p.m.
School is dismissed at 3:15 p.m.
Half day dismissal at 12:15 p.m.