SHENsational 2017! A Global Expo!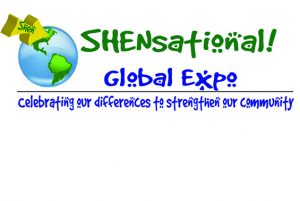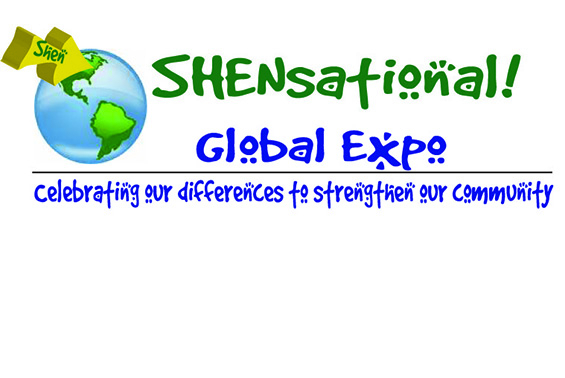 Saturday, March 25, 2017
High School West
10 a.m. – 2 p.m.
Celebrate the backgrounds, cultures and viewpoints reflected in our community with the World Village and:
Cultural performances
Cultural expression
Crafts and activities
Fashion
Artwork
Food
518Break,  a local breakdancing studio that teaches the fundamentals of bboying in a safe and very energetic environment, will be performing. From Top Rock, to Go Downs, from Footwork to Powermoves and from Musicality to Style. While they express their passion for the culture of hip hop through movement, 518Break loves to inspire and encourage others to step outside their comfort zone.
Musician Brian Melick, a drummer, multi hand percussionist, and educator, will perform and demonstrate some of his musical instruments created from found objects. He has been a featured artist on more than 375 commercially recorded works and has been produced by major as well as independent record companies. His drumming and percussion activities have included recording and performing along with several independent, as well as major, artists and producers.
We encourage participants to dress in traditional, cultural clothing!
SCHEDULE
 

Auditorium

Cafeteria

Lobby

Gymnasium

10:00

Sahil Swali & Ishan Swali – open show with Star spangled banner and Indian National anthem on cello and piano

Bollywood Dance Group – Advani

WORLD VILLAGE

Iran

Malaysia

Taiwan

Korea

Costa Rica

England

France

Germany

Japan

Bangledesh

Mexico/France

Brazil

Egypt/Malaysia/ India

Vietnam

CRAFTS

Facepainting

Make a Percussion Instrument!

Art/craft project  tracing visitors hands on decorative paper

HS East Art Club Weaving Project

CULTURAL EXPRESSION

Elementary Student Expression –Ada's Violin

DiversiTree – Jump Rope Artwork

VENDORS

Adirondack TaeKwonDo

CPH Public Library

Risen TaeKowndo, LLC

Where's the Ramp?

Skribblers Magazine

Capital District Youth Pipe Band

Orenda Library

Genius Plaza

10:15

ACI (Asian Culture Inc.) Chinese Dance

Capital District Youth Pipe Band

Kindergarten Kids

10:30

10:45

518 Break-

A local breakdancing studio that teaches the fundamentals of bboying in a safe and very energetic environment, will be performing. From Top Rock, to Go Downs, from Footwork to Powermoves and from Musicality to Style. While they express their passion for the culture of hip hop through movement, 518Break loves to inspire and encourage others to step outside their comfort zone.

11:00

Adirondack TaeKwonDo

11:15

11:30

11:45

Shen Fashion Show

12:00

Brian Melick – Demonstrate some of his musical instruments created from found objects

12:15

12:30

12:45

1:00

Albany  Step Teams

1:15

Narthanalaya-Traditional Indian Dance

Indian Classical Invocatory Bharatratyam dance – Narthanalaya School of Arts

1:30

Maa Tujhe Salam (Group dance)

Hwarang team Drumming

1:45