Shenendehowa is proud to announce its partnership with local vendors to provide opportunities for people to purchase Shenendehowa spirit wear with the launching of the Shen Shops (https://www.shenet.org/shen-shops/).
With the trademark registration of the district logo, seal and student activities logo, the district has embarked on a licensing program that allows local vendors the opportunity to sell OFFICIAL Shenendehowa spirit wear either through user groups (i.e. boosters, PTA, clubs) or directly to consumers.
The primary purpose of the sale of Shenendehowa spirit wear is to improve student engagement and connection by promoting the activities of the Shenendehowa Central School District and various extracurricular groups/sports.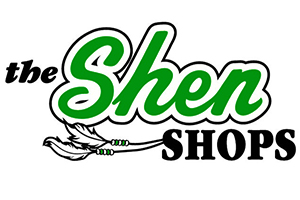 Seven local vendors are officially Shenendehowa licensed vendors:
Awards By Walsh/Creative Marketing
DC Sports
Embroidery & More
Northwind Graphics
Student Styles by Smith
Val's
Wicked Smart Apparel
These vendors will be used by user groups for fundraising and have been provided with all of the original logo files for the district, teams, clubs, etc.
Some of these shops will provide the opportunity to purchase Shenendehowa spirit wear on-line or in-store! The Shen Shops webpage (https://www.shenet.org/shen-shops/) provides details about which shops are selling directly to customers.
The Shenendehowa Trademark/Licensing Program and Shen Shops were created to protect the Shenendehowa brand and to ensure that the sale of spirit wear is at reasonable price points, preserving equitable purchasing options for all students and members of the Shen community.