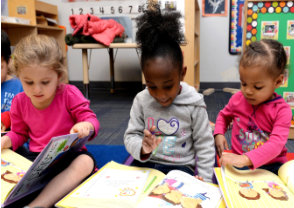 After the completion of a Request for Proposal (RFP), the Shenendehowa Central School District will partner with Newmeadow and Little Genius to provide a Universal Pre-Kindergarten (UPK) instructional program for eligible 4-year-old district children at no cost to families through a state funded grant.
Seats at each location will be filled through a lottery process. Selection will be random. In order to be in the selection pool, a fully completed application must be received no later than Wednesday, May 11, 2022.
Universal Pre-Kindergarten services are expected to start on or around September 7, 2022. More information will be provided to you once the selection process is completed.
The lottery selection will occur on May 18, 2022. Registration information will be provided to selected families by mail following this date. For those not selected in the lottery a wait list letter will be sent.
For more information regarding UPK, please see our flyer on Frequently Asked Questions.