Shen Shops
Shenendehowa is proud to announce its partnership with local vendors to provide opportunities for people to purchase Shenendehowa spiritwear.
The primary purpose of the sale of Shenendehowa spiritwear is to improve student engagement and connection by promoting the activities of the Shenendehowa Central School District and various extracurricular groups/sports.
The Shenendehowa Trademark/Licensing Program and Shen Shops were created to protect the Shenendehowa brand and to ensure that the sale of spiritwear is at reasonable price points, preserving equitable purchasing options for all students and members of the Shen community.
The following shops are official, licensed vendors of Shenendehowa merchandise:
Awards by Walsh & Creative Marketing
233 Ontario St.
Cohoes, NY 12047
(518)235-6362
Shen masks available
Shen items can be bought online at:
Mom's DIYversion
Embroidery & More
Shen items can be bought in store at:
1771 Route 9
Clifton Park, NY 12065
(518)371-3200
Shen masks available
Group Sales E-mail: embroidandpromote@yahoo.com
Mercury Screenprinting 
12 Vatrano Road
Albany , NY 12205
Website
Shen masks available
Group Sales and Online Team store Rep:
Steve Abba
(518) 495-0435
(518) 487-4256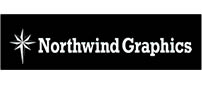 Northwind Graphics
NOVUS Clothing 
1 Northway Lane
Latham, NY 12110
Website
(518) 212-3333
Val's 
42 Hudson Avenue
Mechanicville, NY 12118

(518) 664-2441
Visit our Showroom to view apparel lines to plan your next fundraiser or order. Some Shen gear available in store, but much more is available online at:
Orders & Inquiries to Val's team
Wicked Smart Apparel
700 5th Ave
Watervliet, NY 12189
(518)417-1430
Shen items can be bought online at:
Group Sales Rep