Welcome to Skano Elementary School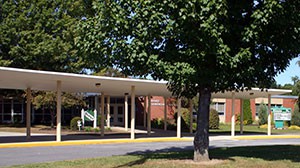 Skano is one of four elementary schools located on the main campus. It is connected to Tesago Elementary School sharing a cafeteria/auditorium. It opened in 1966-67.
Mission:
The Skano community…supporting students academically, socially and emotionally to reach their full potential. Respecting one another, enjoying life, making a difference…
In unity, we will achieve.
Start & Dismissal Times:
COVID 2020-21 -School starts  8:30 and is dismissed between 1:30 pm; AM K 8:30-10:30; PM K 11:30-1:30
School starts at 8:05 a.m.
AM Kindergarten dismissed at 10:40 a.m.
PM Kindergarten starts at 11:40 a.m.
School is dismissed at 2:15 p.m.
Half day dismissal at 11:15 a.m.