Welcome to Shatekon Elementary School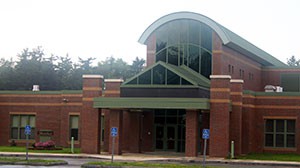 Located in the central part of the district, Shatekon Elementary School is attached to Arongen Elementary and is one of four off-campus schools. It opened in 2007.
Mission:
We, the Shatekon Community, will provide a safe and nurturing environment where each child is inspired intellectually and socially to lead "a balanced life."
Start & Dismissal Times:
COVID 2020-21 -School starts  8:30 and is dismissed between 1:30 pm; AM K 8:30-10:30; PM K 11:30-1:30
School starts at 8:05 a.m.
AM Kindergarten dismissed at 10:40 a.m.
PM Kindergarten starts at 11:40 a.m.
School is dismissed at 2:15 p.m.
Half day dismissal at 11:15 a.m.