Mental Health Wellness
Health and wellness issues can affect learning and performance in profound ways and often provide barriers to student success if not addressed. It requires a multi-faceted approach for the purposes of early intervention, crisis intervention and prevention, treatment, and promotion of positive social and emotional development.
Mental Health Literacy
There are core components of mental health literacy:
Knowledge of how to prevent mental disorders;
Recognition of when the disorder is developing;
Knowledge of help-seeking options and treatments available;
Knowledge of effective self-help strategies for milder problems, and;
First aid skills to support others who are developing a mental disorder or are in an mental health crisis. (Anthony Jorm, 2011)
Mental Health Instruction in Schools
As of July 1st 2018, mental health education will be mandated. There are nine core curriculum elements:
Core elements in school mental health curricula should include:
The concept of wellness (e.g., 8 dimensions of wellness) including self-care and personal responsibility for one's own mental health and wellness.
The concept of mental health as an integral part of health.
The recognition of the signs and symptoms of developing mental health problems.
Instruction in the awareness and management of mental health crises such as the risk of suicide,self-harm and other mental health crises.
The relationship between mental health, substance use and other negative coping behaviors.
The negative impact of stigma and cultural attitudes toward mental illness on treatment seeking behavior and as a contributing factor in discrimination against people with mental illnesses.
The concept of recovery from mental illness.
The implications of risk factors, protective factors and resiliency on wellness, mental health and recovery.
Instruction in identifying appropriate professionals, services and family/social supports for treating and maintaining recovery from mental illness.
Mental Health Wellness Services
Health and wellness issues can affect learning and performance in profound ways and often provide barriers to student success if not addressed. It requires a multi-faceted approach for the purposes of early intervention, crisis intervention and prevention, treatment, and promotion of positive social and emotional development.
Psychologists – Webpage
Shen psychologists are highly trained and certified in both psychology and education. They provide counseling and develop interventions for students struggling with social, emotional, and behavioral problems. They assess barriers to learning and determine the best instructional strategies to improve achievement and monitor progress. They evaluate eligibility for special education services and help coordinate community support services. There is a psychologist in every school.
Social workers
Shen has social workers at Arongen and the Middle School complex to work with students with significant emotional and behavioral disorders. Working with the child's special education team, the primary role is to support students with Individual Education Plans (IEPs) access the curriculum. They provide counseling, social skill training and support the communication between school, home, and community-based services. At High School East, the social worker supports general education students who have emotional issues that impact their functioning in school. The social worker provides crisis counseling, short-term counseling and outside resource recommendations to teach students coping skills to enable them to participate in school.
Student Support Counselors – Webpage
Shenendehowa Student Support Counselors are available to assist students with a wide array of needs that present during the school day.  At High School East, two Student Support Counselors provide mental health and social-emotional support to students. This role at East and West focuses on overall mental health and wellness of students in a one on one, small group and large group setting.  They teach and reinforce coping strategies, emotional management, cognitive regulation, interpersonal and intrapersonal skills, and managing levels of both anxiety and depression to help students maximize their success and engagement in school each day. Student Support Counselors collaborate with all stakeholders, including parents, administration, teachers, School Counselors, empowerment services through Saratoga Center for the Family and outside providers to optimize wrap-around support for students.  They also provide referrals to community resources on an individual basis. 
Student Support Counselors at Shen consist of a team of both School Counselors and a Licensed Clinical Social Worker. The counselors have completed 60 credit-hour Masters level programs in School Counseling, which include Certificates of Advanced Study. At High School West, this role is filled by a Licensed Clinical Social Worker, providing support to students at grade 9.
Transition counselor
Located at High School East, the transition counselor helps soon-to-be graduates with IEPs to obtain services to support mental health, daily living, employment and academics. The counselor has two personal therapy dogs that are used as an additional tool for some students to support individual needs.
With counselors in every school, Shen's program is focused on academic success for every student. Shen counselors serve as student advocates to help ensure that the doors of opportunity are open for every student upon graduating from Shen. They interact with students as often as possible throughout the school year individually, in groups and in classrooms on things such as course selection, post-secondary plans, anti-bullying, study skills, character education, conflict resolution and much more.
Student Empowerment Services – Webpage
In addition to the support services provided by Shen staff, the district is collaborating with Saratoga Center for the Family to offer mental health services (with parental consent) in the school setting, provided by a master-level, licensed clinician. The cost is covered by the family's health insurance. No family will be turned away due to their lack of health insurance or their inability to pay, a sliding fee and/or financial assistance is available.
This program allows the center's therapist, school staff and the family to work together to build success in school. It is more convenient for the student and helps to keep the issues from affecting their school work.
Wellspring (formerly Domestic Violence and Rape Crisis Services of Saratoga County) has worked to provide victim assistance services and enhance our collaborative efforts to identify and prevent domestic and sexual abuse.  Wellspring and the Shenendehowa School District have a longstanding partnership in addressing these issues which affect our students. For three years we have collaborated to implement domestic and sexual violence interventions initiatives to our high school students.  From this highly successful initiative we know that students who live in a toxic environment filled with violence, abuse, and unhealthy relationships struggle academically and socially, all of which can have devastating consequences to their future.  We also know that most times students who are in violent and unhealthy relationships don't realize this until they have been educated about how unhealthy that relationship is.  Furthermore, we found some students too afraid to speak up, to seek help or even know that there is help for them.  This is especially true with our economically disadvantaged, transient and underserved populations who lack access to services and often have marginal mental health support structures at home.  Tragically with today's technology, so often students become the target of bullies, victims of domestic abuse, or cyberbullying, sextortion, and sexting all of which adds a further caveat to our work in this area.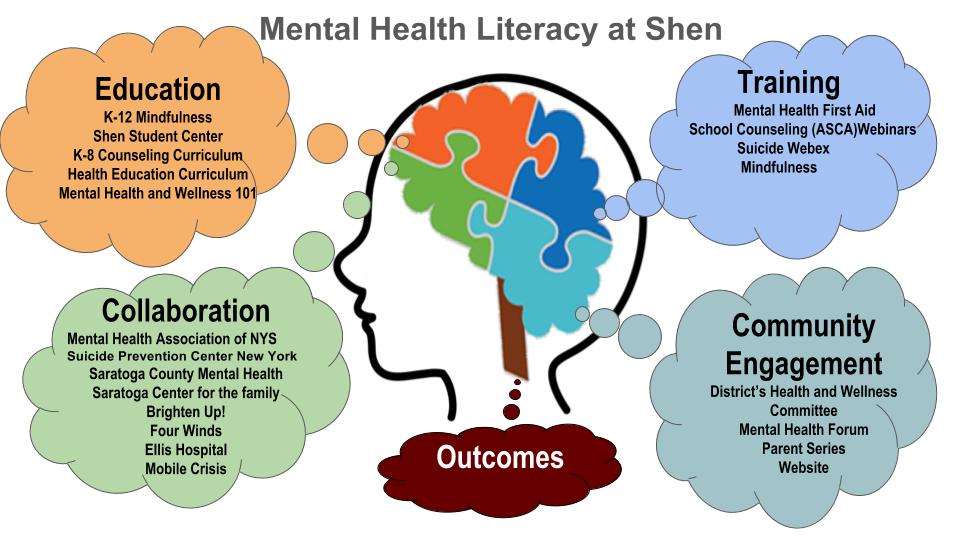 Programs for Parents
Four Winds Saratoga presents an Evening Program for Parents
Digitally Distracted: Parenting in the Age of Technology
A parent discussion with author and family therapist,
Thomas J. Kersting, MA, LPC
This program is free of charge, but registration is required.
Kids today spend nine hours per day, seven days a week plugged-in to electronic devices. The result is a malleable brain that re-wires itself to adjust to the cyber-world and un-adjust to the real world. The byproduct is chronic anxiety, attention deficit, depression, poor social skills, academic failure and family relationship problems. This lecture is an eye-opener for anyone who attends and will include tips to help folks start living more in the real world and less in cyber world.
Come to discuss topics on:
• The connection between social media and mental health
• How much screen time is too much
• Strategies to help your child reduce anxiety
• How much sleep is acceptable for your overscheduled child
• Creating leaders not followers
• Your role as a parent