School Supply Lists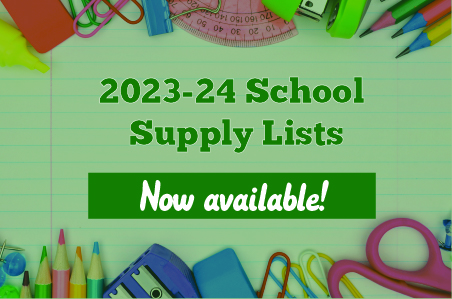 The district recognizes the need to request that parents/students purchase or lease special, personal items due to the nature of the activity or course. Items required for a course or to prepare and complete a New York State Regents examination such as, but not limited to, graphing calculators, will be provided by the district for each student's use where students are unable to supply their own. 
Parents are asked to purchase supplies for their own children, in accordance with the District supply guidelines. Supply lists will be standardized for grades K-8 and shall be posted here prior to the start of each school year.
For student in Grades 9-12, there is a generic supply list posted. Your child's individual teachers will provide a list of supplies needed at the beginning of the course.
Board of Education Regulation on School Supply Guidelines 7440R