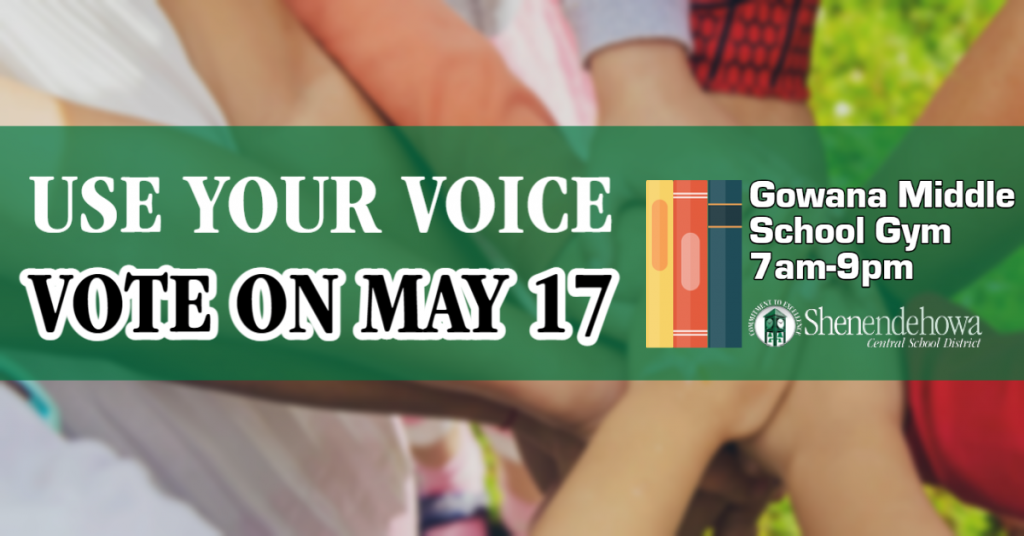 Today is an important day for our school community! Polls are open from 7 a.m. – 9 p.m. in the Gowana Middle School Gym.
You are entitled to vote in school district elections if you are:
U.S. citizen,

18 years or older, and

Have been a district resident for at least 30 days prior to the vote.
No pre-registration is required. Personal identification is required (i.e. Driver's license, government issued ID).
Shenendehowa residents are voting on a proposed $194 million budget for 2022-23 that includes a spending increase of 3.85 percent ($7,197,668). The proposed budget is under the NYS tax cap, with a taxy levy of 1.87%. The estimated true value tax rate would decrease an estimated 0.77 percent. A property with an estimated market value of $300,000 would see a decrease of approximately $36 in its tax bill.
Residents are also voting on a Bus and Multi-Purpose Vehicle Purchase Proposition and School Board Election. More information about the 2022-23 Budget, Vehicle Proposition and School Board Election can be found here: https://www.shenet.org/budget-finance/budget-development/.